---
---
For the Huffington Post's list of 17 tips to help you quit, click here.
---

For the second consecutive year, PACE Coalition has helped sponsor Walk a Mile in Her Shoes®, a event to raise awareness about violence against women and childre. The event, coordinated by the Elko Hispanic Domestic Violence Committee, puts males in women's shoes so they can truly walk a mile in "her" shoes. But the walk is open to anyone who wishes to support ending domestic violence. For photos, click here.
---
---
Colorado Pot: Failed promises
---
Local youth help with 300-ft. Elko mural

Some Elko kids showed up at the art wall to help artist Brent Johnson paint a mural on a retaining wall at the south end of the Elko County Fairground. The artwork will highlight the many Family Traditions enjoyed by the residents of Elko County. For more photos, visit the photo gallery.
---
The Children's Cabinet's home visiting program helps parents in their role as their child's first teacher. HIPPY promotes an variety of tools and activities to help prepare children for school. All services are free for qualifying families. To learn more or discover if your family qualifies for HIPPY, call Amber at (775) 738-8998.
---
---
What we can learn from Colorado's experience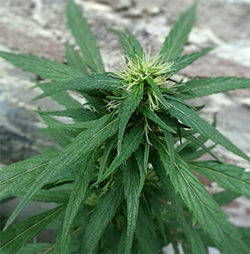 Colorado's experiment with marijuana legalization has fallen short of voters' expectations. Once expected to put cartels out of business, law enforcement as seen more criminal organizations moving into the state. For more on this, check out http://www.weeklystandard.com/article/2002373.
The Colorado law allows counties and municipalities to prohibit retail marijuana outlets and growing operations in their jurisdictions. Other communities are rethinking their positions and some are moving to reverse their decisions to allow retail marijuana in their communities. For a look at what's happening, visit http://fortune.com/pot-marijuana-colorado/?xid=for_em_sh.
See our Resources page for more links.
---
This report is from The Guardian, April 15, 2016
Cannabis: scientists call for action amid mental health concerns
Read the article.
---
PACE Coalition adds its voice to Wendover's 'Two Cities, One Community' event
PACE Coalition joined with the Wendover Prevention Group and Utah's Parents Empowered to support alcohol-free youth and educate the public about the risks associated with underage alcohol use.
PACE staff gave visitors educational materials and promotional items during the 5-hour event. About 300 people stopped by the PACE booth.
---
2015 Youth survey raises concerns in Nevada
---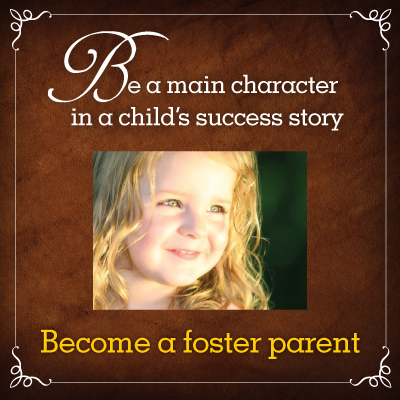 Abused and neglected children who are removed from their families often need to live outside of their communities, away from everything familiar.
In Nevada's rural communities, many children, including teens and sibling groups, are in need of a safe and nurturing home. Foster parents provide a temporary home so these children can heal and feel supported.
Foster parents can be single or married, male or female. They can be working, or a stay-at-home parent. They can also be retired with grown children.
There are many types of care that may be more suitable for your home situation:
Emergency shelter care

Short term and long term care

Respite care

Adoption
To learn more on how you can become a licensed foster parent with the State of Nevada, please call 1-888-423-2659, or go to www.dcfs.state.nv.us
---
PACE Coalition and the role of prevention
Prevention as public policy is based on the idea that avoiding problems is less costly than dealing with their consequences. Changing your vehicle's oil regularly to prevent engine damage and avoid costly future repairs is one example of prevention at work.
Prevention, as a public health policy, follows the same logic: Preventing threats to individual and community health from becoming major problems is far less costly for all than dealing with the aftermath of social ills that were allowed to fester and spread. Since it saves capital and resources, prevention has gained momentum in recent years as lawmakers scramble to find more effective ways to use taxpayer money.
At PACE Coalition, although we work in the broad field of prevention, we also think of what we do as sustaining healthy communities through education. Our goal is to inform individuals, families and communities about avoiding harm, whether from substance use, poor nutrition, or dangerous practices like texting while driving.
Supporting healthy families and youth with programs like the Summer Activities Fair that make it easier for busy parents to enroll young people in multiple summer activities is another way in which PACE and its community partners work to maintain healthy communities.
Anyone who does things like changing furnace filters, or getting annual flu shots is practicing prevention and can understand how PACE Coalition and prevention work in our communities.
---
Research finds correlation between marijuana use and damage to critical brain structures
In December, NBC News reported that according to researchers at Northwestern University Feinberg School of Medicine in Chicago, heavy marijuana use may damage brain structures critical to memory formation and cognitive function. The research was published in the journal Schizophrenia Bulletin last month.
The study found that regular marijuana users perfomed worse than non-users on tests of cognitive function even months or years after last use of the drug. The report came out just as Colorado prepared to begin the sale of marijuana for recreational use and other states continue to look at legalizing marijuana sales.
To read the full NBC story, click here.