It's time to stretch your wings!
ELKO – PACE Coalition is accepting applications for the 2016 Sauveur and Julie Elizagoyen Memorial Aviation Scholarship. The scholarship, now in its fourth year, is open to U.S. citizens aged 16 or older who are residents of Elko County. Applicants from previous years are welcome to re-apply by submitting new applications.
Applications are available online by clicking here or may be picked up at the PACE Coalition office, 1645 Sewell Drive, Suite 41, in Elko.
Qualified residents who are interested in earning a private pilot's license are encouraged to apply. No prior flight experience or training is necessary. Applications must be received by PACE Coalition before 3 p.m. Wednesday, Aug. 10, 2016.
---
This report is from The Guardian, April 15, 2016
Cannabis: scientists call for action amid mental health concerns
Read the article.
---
PACE Coalition adds its voice to Wendover's 'Two Cities, One Community' event
PACE Coalition joined with the Wendover Prevention Group and Utah's Parents Empowered to support alcohol-free youth and educate the public about the risks associated with underage alcohol use.
PACE staff gave visitors educational materials and promotional items during the 5-hour event. About 300 people stopped by the PACE booth.
---
2015 Youth survey raises concerns in Nevada
---
Rodeo scholarshiops awarded to 4 students
Four members of the Nevada State High School Rodeo Association were awarded scholarships in a presentation at the high school finals rodeo in Fallon, Nev., on May 29th.
Read the full story here.
---
---

New Photo Gallery! Walk-A-Mile-In-Her-Shoes®, April 23rd, in Wendover
Click here.


---

New photos added! PACE Coalition's Summer Activities Fair, April 21st-22nd.
Click here.

---

New photo gallery added! See who stopped by PACE Coalition's table on April 16th.
Click here.

---
---
Visitors learn about tobacco and other drugs at Health & Fitness Fair
Approximately 500 people stopped by PACE Coalition tables during the 2016 Health & Fitness Fair on Saturday, March 12th. They learned about healthy food choices and portion sizes. They learned, too, about the harmful effects of drugs like meth and Heroin and saw what tobacco use can do to teeth, gums, lungs and other organs. Visitors could select from several brochures covering a range of information about the harmful effects of substance use and possible ways to prevent substance use.
---
Third Aviation Scholarship recipient chosen
ELKO – Local family man, civil engineer, and outdoorsman Kevin Lutes has been awarded the 2015 Sauveur and Julie Elizagoyen Memorial Aviation Scholarship. The scholarship, which could cover up to $7,500 of the cost of earning a private pilot's license, is managed by PACE Coalition of Elko. It will continue to be awarded each year as long as funding permits.
Lutes, a Montana native, has made Elko his home for 15 years. His wife is a local schoolteacher. The couple's children were born in Elko. He hopes they will share his love of flying and that one day he might teach them to fly.
As a civil engineer, he has spent much time aloft, photographing and mapping the ground and conducting aerial surveys. Lutes also has training as a helicopter skiing guide and has flown with friends to reach favored hunting areas.
Lutes has a background of volunteer work with the Elko Snow Bowl Ski Patrol and is considering using a pilot's license to ferry non-critical patients to medical treatment facilities in larger communities. In addition to helping in his career, a private pilot's license would give him an opportunity to expand his volunteer work to include becoming a member of the Civil Air Patrol, he says.
---
National Finals Rodeo Champion addresses competitors at Elko High School Rodeo
On Saturday, Oct. 9, 2015 National Finals Rodeo Champion and 8-time NFR qualifier Matt Shiozawa traveled to Elko for the Elko High School Rodeo where he spoke with students from around the state about what it takes to be a top rodeo competitor. He was there with PACE Coalition to encourage youth to avoid tobacco use and to promote tobacco-free high school rodeos. To see a gallery of photos from Matt's visit, click here.


---
Elko sees 1st Walk a Mile in Her Shoes® event
Local men donned high heels and walked with women to bring attention to violence against women during Elko's first Walk a Mile in Her Shoes$reg; event Friday. The walk was organized by PACE Coalition's Elko Hispanic Working Group in coordination with the White Ribbon Campaign and sponsored by Barrick Gold of North America.
Click here for photos.
---
A new report from the Centers for Disease Control (CDC) finds that although the use of combustible tobacco products is down among high school students, the number of students reporting the use of smokeless tobacco products is up. Rates of smokeless tobacco use increased most among student athletes in a recent survey.
Read the article
---
Elko's National Night Out Against Crime 2015
PACE Coalition handed out gift items and provided information about preventing the misuse of prescription medicines and the risks of tobacco use during the National Night Out Against Crime on August 4th in Elko's Main City Park. PACE's Elko Hispanic Working Group also attended and provided information to prevent gender-based violence as well as handing out promotional items to visitors.
PACE attends the event each year to reach out to community members who may not otherwise be contacted through our many other programs in schools and workplaces or by seeing our advertising messages.
This year, more than 500 children and adults attended the event and visited PACE Coalition's tables. We look forward to serving even more visitors at next year's event.
---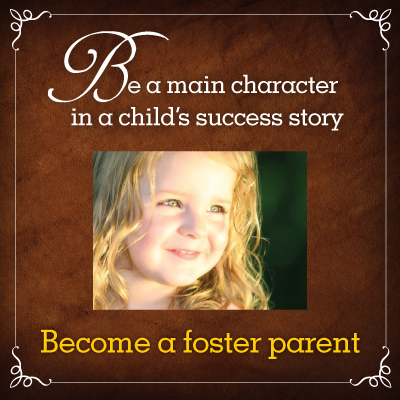 Abused and neglected children who are removed from their families often need to live outside of their communities, away from everything familiar.
In Nevada's rural communities, many children, including teens and sibling groups, are in need of a safe and nurturing home. Foster parents provide a temporary home so these children can heal and feel supported.
Foster parents can be single or married, male or female. They can be working, or a stay-at-home parent. They can also be retired with grown children.
There are many types of care that may be more suitable for your home situation:
Emergency shelter care

Short term and long term care

Respite care

Adoption
To learn more on how you can become a licensed foster parent with the State of Nevada, please call 1-888-423-2659, or go to www.dcfs.state.nv.us
---
Young competitors learn from rodeo champion
Youthful riders from northern and central Nevada competed in Winnemucca, Nev., May 3, during a high school rodeo. PACE Coalition was there, along with 2011 National Finals Rodeo Champion Matt Shiozawa, to support the kids and talk with them about the risks of harm from the use of tobacco products and to hand out rodeo gloves with an anti-tobacco message.
This was the second time Shiozawa and PACE engaged youth in Nevada. In April, Matt and PACE attended a youth rodeo in Fallon, where they also gave out information and rodeo gloves. The program has been well-received and is expected to continue in the future.
Studies show it is important to talk with youth early because, as with most substances that are abused, the earlier one begins using tobacco, the more likely they are to become dependent or addicted to it.
---
Elkoans support military kids and families
Residents wear purple on April 24th because mixing the colors of all U.S. military branches results in purple.
Elko Daily
Free Press
Ruby Mountain
Chapter D.A.R.
LeeAnn's Floral Designs
Nevada Bank & Trust
GBC Housing
---
Rodeo champion fights youth tobacco use

Matt Shiozawa with Joshua Schie and Jessica
Navarrete
2011 National Finals Rodeo Champion Matt Shiozawa was in Fallon Saturday (April 11th) to greet youth rodeo riders and fans, autograph photos, and to spread the word about the risks of tobacco use. Shiozawa and PACE Coalition distributed rodeo gloves with anti-tobacco messages in an ongoing campaign to prevent tobacco use among youth. Shiozawa is a 7-time National Finals Rodeo qualifier and a 3-time Nationa High School Rodeo Association (NHSRA) champion.
---
Forum looks at gender-based violence
On Saturday, March 21, PACE Coalition, in partnership with the White Ribbon Campaign sponsored by Barrick Gold Corporation, and the Elko Hispanic Working Group put on a speech and panel discussion about preventing gender-based violence. About 90 people attended the event in the Brand Room at the Commercial Casino in Elko. Read the Elko Daily Free Press coverage here.
---
E-Cigarette boom sparks health concerns
The Southern Nevada Health District (SNHD) has issued a health advisory regarding e-cigarettes and public health. The recommendations were made in response to the explosive growth of e-cigarette and "vape" pens in Nevada and across the country. The devices are used to inhale nicotine-laced liquids that come in several flavors, such as peach, cherry and many others. The oils are sometimes ingested by small children who can mistake the colorful bottles for liquid candy.
The devices do not fall under the same restrictions as other tobacco products and may be sold to anyone, regardless of age, in Nevada. Marketing is similar to older tobacco marketing that appeared to target youth. Despite assertions that e-cigarettes are a safe alternative to regular cigarettes, studies have found that the aerosols produce by the devices contain known carcinogens and minute particles that may be inhaled by nearby non-users. To view the information from SNHD, click here.
---
New Surgeon General Blog on Tobacco
Surgeon General
Vivek Murthy
U.S. Surgeon General Vivek Murthy has published his first blog, and it's on tobacco control!
"Reflecting on the 50th anniversary year, I am inspired by how much was accomplished by working together – across sectors from the private sector to education to local government – in just one year. Never before have we had so much momentum toward ending the most preventable cause of premature death in this country. As we embark on the 51st year of first Surgeon General Report, let us celebrate the progress we have made, while not losing the momentum and inspiration for continuing this work."
Read the complete blog.
---
Watch this CNN report on prescription opioids and heroin addiction.
Dr. Sanjay Gupta describes how prescription opioids act on the brain and why over-prescribing and misuse can lead to heroin addiction. Click here to view the report.
---
The results of a national survey released July 22nd by the Partnership for Drug Free Kids found that the percentage of teens in grades 9 to 12 who reported using synthetic human growth hormone (hGH) more than doubled, rising from 5 percent in 2012 to 11 percent in 2013. The use of other performance enhancing substances, such as steroids, also rose. The increases mirror a reduction in the perceived risk of harm teens associate with using the substances.
It is unclear if all those reporting the use of synthetic hGH actually used prescription grade hGH or if some used unregulated over-the-counter products that claim to contain the substance or to stimulate the body's production of hGH. All prescriptions are evaluated and tested by the U.S. Food & Drug Administration (FDA) to ensure quality and efficacy. However, OTC products, which are untested and unregulated by the FDA, are not required to be proven safe and can only be removed from shelves after being proven unsafe. To read the Partnership's article, click here.
---
CVS to halt sales of tobacco products
CVS Caremark, the second largest U.S. drugstore chain announced Wednesday that it will discontinue sales of all tobacco products in its stores. The phaseout of cigarettes, chew tobacco, and other tobacco products is to be completed by Oct. 1.
CVS Caremark, which has been working with doctors and hospitals to improve healthcare delivery, acted on the recognition that selling a product that is responsible for thousands of deaths annually is inconsistent with its new direction as part of the healthcare delivery system.
PACE Coalition, which has been a leader in the fight to reduce adult tobacco use and to prevent youth from taking up tobacco, applauds the decision by CVS and hopes that other pharmacy operators will follow the company's lead.
---
PACE Coalition and the role of prevention
Prevention as public policy is based on the idea that avoiding problems is less costly than dealing with their consequences. Changing your vehicle's oil regularly to prevent engine damage and avoid costly future repairs is one example of prevention at work.
Prevention, as a public health policy, follows the same logic: Preventing threats to individual and community health from becoming major problems is far less costly for all than dealing with the aftermath of social ills that were allowed to fester and spread. Since it saves capital and resources, prevention has gained momentum in recent years as lawmakers scramble to find more effective ways to use taxpayer money.
At PACE Coalition, although we work in the broad field of prevention, we also think of what we do as sustaining healthy communities through education. Our goal is to inform individuals, families and communities about avoiding harm, whether from substance use, poor nutrition, or dangerous practices like texting while driving.
Supporting healthy families and youth with programs like the Summer Activities Fair that make it easier for busy parents to enroll young people in multiple summer activities is another way in which PACE and its community partners work to maintain healthy communities.
Anyone who does things like changing furnace filters, or getting annual flu shots is practicing prevention and can understand how PACE Coalition and prevention work in our communities.
---
50 years ago: A momentous decision
When Surgeon General Luther Terry released his report on the effects of tobacco on public health, the veil of misinformation began to lift and the American public reacted. So too, did the tobacco industry which continued to fight back as the number of smokers began a long slide. Read "Professor Hanington's Speaking of Science" article in the Jan. 11, 2014 Elko Daily Free Press. Click here.
---
Research finds correlation between marijuana use and damage to critical brain structures
In December, NBC News reported that according to researchers at Northwestern University Feinberg School of Medicine in Chicago, heavy marijuana use may damage brain structures critical to memory formation and cognitive function. The research was published in the journal Schizophrenia Bulletin last month.
The study found that regular marijuana users perfomed worse than non-users on tests of cognitive function even months or years after last use of the drug. The report came out just as Colorado prepared to begin the sale of marijuana for recreational use and other states continue to look at legalizing marijuana sales.
To read the full NBC story, click here.